Come closer to Covelo through its parishes and discover everything they have to offer.
Piñeiro -
See photos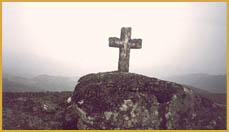 Located 9 km from the municipal capital, it lies in the foothills of the Sierra del Suido (a Protected Natural Site). One of the most interesting places is A Guía de Piñeiro (a peak of 500 m) where there is a chapel on an old fort where a Bronze Age axe was discovered by a amateur. We can also find stone crosses and a paved road.
From the aforementioned peak we have a clear view of the parish and its numerous woods. It is attractive to watch the people going about their daily work.
Its towns and places of interest are:
A Bazoca, O Cabo, Os Carballos, O Coto Pequeno, O Cruceiriño, O Stone cross, A Curuxeira, O Eido do Crego
.